May 25, 2002 – the day before my 45th birthday and 2 days after his 60th.  Moon Phase – full. Weather – clear and warm.
We walked along the well-worn path through the woods behind our house with our teenage son. His younger sister was peacefully sleeping on the couch after winning the shot put in a track meet earlier in the day. We sat at our special spot by the river, moonlight shimmering from one bank to the other. Two Canadian geese landed in the reflected light as we watched in awe. We later talked about those moments, recognizing what a truly spiritual experience it had been, how we believed that nature was our temple.
Four days later, he died while playing tennis with good friends. For a few years I kept forging ahead, busy with children transitioning from high school to college and teaching second graders. I walked and processed, feeling the most comfortable in the natural world. Over time, however, I had a growing understanding that I needed to begin healing more intentionally. More and more I noticed gentle metaphoric moments while watching clouds, spotting birds, examining the play of light on water, finding heart rocks at the most opportune times. I often took pictures of those serendipitous scenes.
As I turned inward and began exploring the multi-faceted layers of my inner world that needed healing, words began to emerge in my own style of poetry. I soon realized that my writings and photographs were linked and so began pairing them together.
All along I felt as if the words came through me and for me, but that some day I would share at least some of them in the hopes they would aid others in healing.  My book, The Radiance of Change, is a culmination of 12 years of poetry and photography with 175 pairings of the two. A culmination, though I am not finished as the writing still comes just when I need it.
I write the poetry, though in truth it is writing me.
---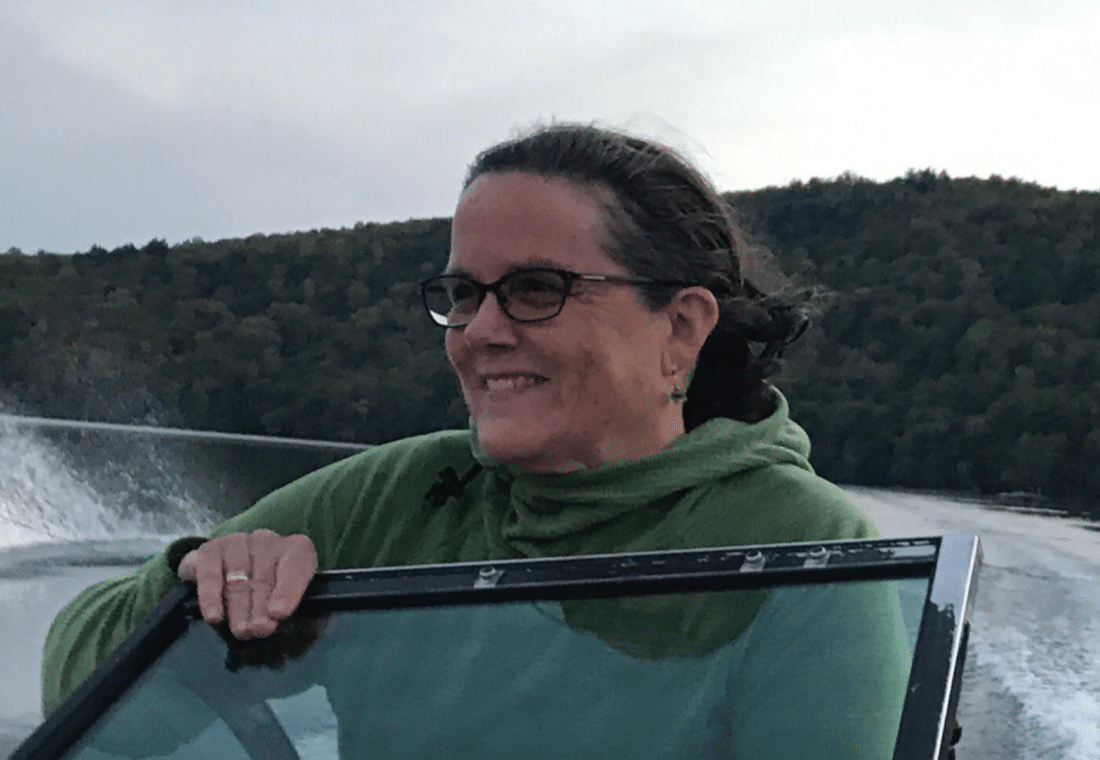 As we all do, Sarah Carlson has many pieces to her whole. Those pieces include: mother, teacher, daughter, friend, widow, sister, skier, bicyclist, hiker, coach, drummer, and poet. Sarah lives in the western foothills of Maine where opportunities to make connections amid the splendor of the rivers, lakes and mountains are plentiful. She began writing and combining her poetry with photographs of her experiences in the natural world as part of healing from the sudden loss of her husband, Barry.  Sarah posts her poetry and photography on her blog and her book, The Radiance of Change, is available here.